Claire's Delivery & Transportation
Claire's Fleet of Transport Trucks
Claire's Delivery Service Ltd. provides regular service to locations throughout Ontario, Quebec and the USA. Claire's provides the following services:
Truck Load
Less than Truck Load
Expediting
Shunting
Reefer
We operate using many important features including:
Company Drivers
Late Model Equipment
Tracking
48′ and 53′ Trailers, Vans and Flat Beds, Reefers
Assigned Customer Service Representative
Expedited Service
Dedicated Transportation Available
If you have any questions concerning our areas of service or rates, please contact Joanne Bradley of our Rates and Traffic department. We will be happy to answer any questions you may have and service your transportation needs.
Claire's Ground Expedite
With access to almost every vehicle type from cars and mini vans to tractor trailers we provide exclusive use, non-stop, door-to-door ground transportation throughout the U.S., Canada, Mexico and beyond.
Claire's Air Expedite
In every Air Charter shipment your freight is continuously monitored, door to door. Whatever the size of the shipment, we're ready and able to provide you with the service you need. We can access virtually every on-demand aircraft type in North America, accommodating all sizes of freight, from hand-carry items to oversized shipments.
Claire's Delivers to Over 200 Countries Worldwide
Claire's introduces our expanded expedite division with delivery to over 200 countries worldwide. We have established successful relationships that provide a full range of time-definite air, ground, and ocean freight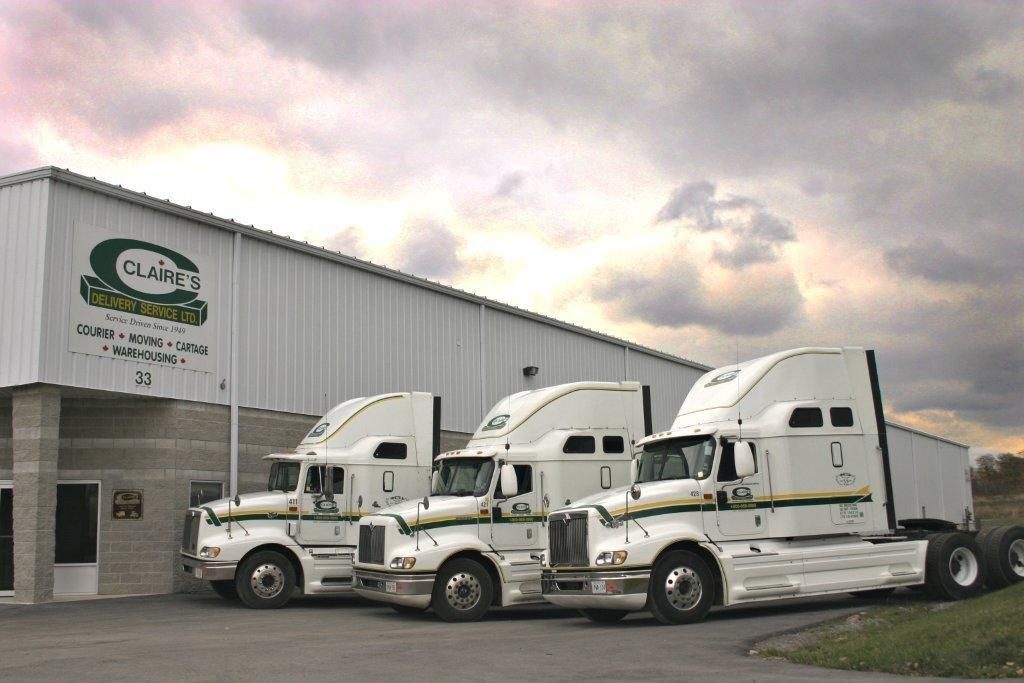 services, as well as logistics, warehousing, customs brokerage and IT solutions. With a suite of global expedited freight services, we have the ability to optimize solutions for every shipment. Our experienced team can quickly assess a critical situation, identify transportation alternatives, and implement a custom delivery solution that meets your time and cost requirements. At Claire's, we focus on every shipment and we pledge to you the highest level of on time performance, reliability and cost effectiveness with our advanced technology providing you with 24/7 reporting capabilities.
For more information contact Joanne Bradley
Ground and Ocean Freight Services
It's easy to ship anywhere in the world with Claire's. As your transportation and logistics expert, we offer a complete menu of international services that will equip you with everything you need to move your cargo—delivering your shipments by air, land or sea anywhere in the world. With experience and a well-earned reputation for dependability and integrity we offer you a means of transport that's both cost-efficient and time-critical.
For more information contact Joanne Bradley
Claire's Dedicated Fleet
Dedicated Fleet is right for you when you need extra vehicle capacity to perform deliveries or you don't want to be in the equipment management and delivery business anymore! Many of our Scheduled Fleet Customers come to us to reduce their costs of recruiting, training, insurance, fuel, maintenance and asset management. They trust Claire's Delivery Service because we ARE in the delivery business.
Claire's Scheduled Deliveries
Scheduled deliveries can include: mail pickups, delivery routes, inter-office correspondence, daily shipment sweeps, shipment overload, or whatever you can think of that requires us to repetitively perform a delivery. We can set these up in advance, usually at a reduced cost.
For more information contact Joanne Bradley