Claire's Logistics & Warehousing
About Claire's Warehouse
Claire's Logistics operates a 100,000 square foot facility servicing Buffalo, Niagara and Southern Ontario. With a 26ft clear ceiling height, we can offer operating efficiencies in stacked and racked food grade storage. Receiving, storage and distribution is monitored by 24/7 video and alarm systems.
16 dock doors and ground level access facilitate shipping, receiving and crossdocking for multiple customers. Contact Euan McKendrick from more information.
Here you can create the content that will be used within the module.
Secure Outdoor Storage Yard
Claire's has a gated secure outdoor storage yard, perfect for the storage of trailers or weather proof goods. The fenced yard is monitored by security cameras 24/7.
Claire's is Strategically Located
Claire's strategic location is on the north shore of Lake Erie in the southern portion of the Niagara Peninsula within one day's drive of over 130 million Canadian and US consumers. Claire's Logistics is situated in an 85 acre site zoned and serviced for light industrial development. The park is located in the northern portion of the city between Provincial Highway 58 and Regional Road 80 (Elm Street).
Just 32 km to the Peace Bridge, the busiest border crossing between the US and Canada
Close to Highway #3 an important route between Buffalo, New York, Detroit and Michigan
Easy access to the QEW and the 400 series highways, which links us to the rest of the Golden Horseshoe
Access to rail and ports is available via a CN Rail right-of-way through the easternly portion of our site
Just east of our facility is access to the Old Welland Canal. This offers potential loading and unloading on Seaway tolls and docking fees
Claire's is minutes from two regional airports, as well as international in Buffalo and Toronto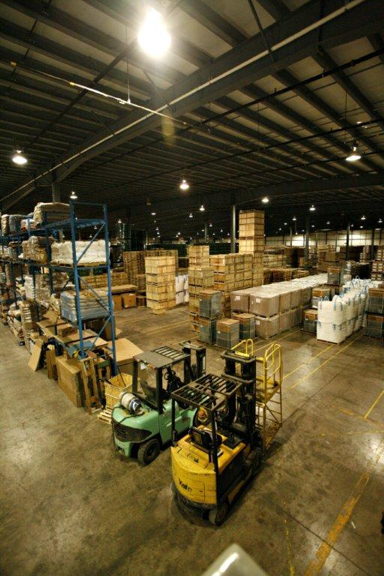 Inventory Control
With a team experienced in supply chain analysis, management, design and implementation we offer supply chain solutions, backed by tactical and operational services. The right mix of strategic and tactical service that can lower costs and improve service begins with an analysis of current supply chain processes. We define the scope of a customer's needs, map the customer's existing supply chain, and analyze current supply chain data.
Finally, we help customers understand alternatives and suggest an optimal supply chain solution.
Contact Euan McKendrick today and discover how we can help you improve your situation.
Technology
Technology is fundamental to our future.
Technology simplifies logistics and offers enhanced inventory visibility and velocity throughout the supply chain. Our customers benefit from ease of use and lower total supply chain costs.
By integrating product flow management and supply chain planning software with leading edge warehousing, ordering and transportation management systems, we offer customers an opportunity to do business in an environment where product flow and manufacturing processes are in sync. Contact Euan McKendrick for more information.
Software solutions provided by proVision WMS