Claire's Moving and Storage
Moving & Storage for the Niagara Region
Located in Port Colborne, Ontario
Your local move may consist of a few items or an entire household. We are a full service mover and offer packing services along with a complete range of custom services designed for your needs. We also offer internal moving for apartment building dwellers and senior's residence. To accommodate the many types of moves families encounter we offer various combinations of services, and can customize them to meet your moving needs. To make an appointment for an in home consultation with one of our moving specialists, contact Stephanie Simpson today.
Stephanie would be happy to visit your home for a walk thru to provide a proper quote and some helpful hints on how to make your move less stressful.
Call for an appointment we will come to your home and give you a quote for your move from Port Colborne, Welland, Fort Erie, Dunnville, Pelham, Thorold, Fonthill, Sherkston, Wainfleet, Ridgeway, Stevensville, Stevensville, Lowbanks, Crystal Beach or Dain City. We service the Niagara Region.
Claire's Moving Company Offers Various Types of Moves
Full Service Household Move with Packing Supplies
Prior to Move: Complete packing of entire house or apartment. This is completed a day or two prior to the move. We would come to your home, pack all of your belongings to prepare for "Moving Day". Claire's Moving Company offers a host of packing supply options to keep your valuable safe.
Moving Day: Our movers will load all furnishings and boxes into our moving trucks then offload into your new home. You can choose to unpack boxes yourself at your leisure or have our packing crew unpack for you to help you and your family get settled in your new home faster.
Partial Service Mover
A Partial Service Mover usually moves household items and loads boxes to the moving truck that have already been packed, then offloads your belongings into your new house.
Self Service Moving & Packing Supplies
We offer a service where we can drop an enclosed moving container in your driveway and you can load at your own pace. When loaded we pick it up and deliver it to your new location and you can offload. Claire's Moving and Storage Company offers a large range of packing supplies, for purchase and some for rent too. Alternatively, You can hire our men to load and offload your container.
Some customers prefer to use our Self Service Containers to load boxes and small items and let our moving crew come and move the heavier household items such as appliances. This type of move can cut your moving costs. Claire's is Niagara's Mover and Packing Supplier!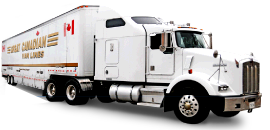 Claire's is a Local Agent for Great Canadian Van-Lines
Claire's has been an agent for Great Canadian Vanlines for the past decade. We will be happy to come to your home and give you a competitive estimate if you are relocating to another province or country, we can move help you to move any distance. We are your trusted mover, also selling packing supplies to keep your belongings safe.
Packing Supplies & Services for Your Local or Long Distance Move
Claire's offers partial or full packing services.
Organization for your up coming move starts with sorting and packing. Most moves are 70% furniture and 30% items to be packed. We use a wide range of packing materials to secure your possessions;
Packing Supplies & Materials
Picture / Mirror cartons
Cardboard boxes – 2 cubic ft and 4 cubic ft
Packing paper – sold in bundles
Bubble wrap – sold in footage rolls
Wardrobe boxes – holds approx. 2 ft of closet space
Mattress bags (King, Queen)
Tape
All of these items are available for purchase at Claire's Moving & Storage, Port Colborne location if you wish to do your own packing. For $75/hr + hst we'll send two people to pack for you. Contact Stephanie Simpson for pricing.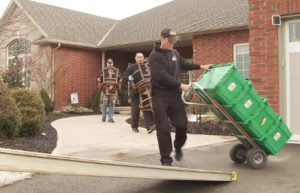 Moving Supply rentals: Smart Pack Rental Totes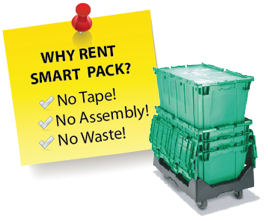 Small Tote: 2.5 cubic feet     Large Tote: 4.5 cubic feet
Additional 13% HST on all rentals, delivery charge applies.
2 Bedroom
$196 (1 month)

20 Small

20 large

1 dolly
3 Bedroom
$294 (1 month)

30 small

30 large

1 dolly
4 Bedroom
$390 (1 month)

50 small

50 large

1 dolly
Claire's Storage Company; Climate Controlled, Secure
Located at 33 Stonebridge Drive in Port Colborne, our warehouse facility is a modern state of the art building. Our storage building is heated and secure. Access to our facility is fully alarmed and monitored. If access to your belongings is required, you can contact Claire's Moving Manager Stephanie Simpson and make arrangements to access your storage unit. Storing your belongings in one of our moving units can help reduce handling costs, you only need to load and offload once. You can be assured your possessions are secure with Claire's Moving and Storage. Claire's Storage Company has both Heated and Air Conditioned Storage environments to meet your needs.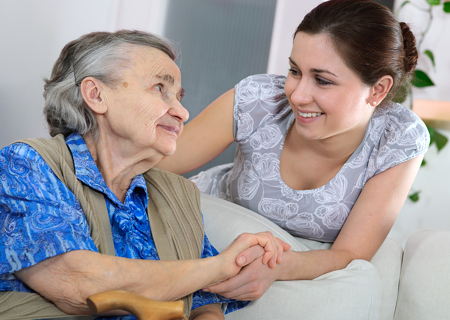 Moving Senior Citizens
We accommodate many Seniors' moves within the Niagara Peninsula. Niagara offers many beautiful seniors' apartments. Our team is very familiar with many of these locations. We understand that leaving your home can be a very stressful time for both seniors and their families. We will provide the best care in ensuring a smooth transition for everyone involved. We offer seniors discounts for full service moves.
Helpful Hints for your Residential Move or Long Distance Move
The more organized you are prior to your moving day, the faster and smoother your move will go.
Packed boxes should be placed in one central area, either in the garage or in front of the house to make for faster loading of the truck.
Any dismantling of furniture is helpful. Our moving crew can definitely do this for you, but time is money and the more you have prepared for our crew the faster the job will go.
Business & Commercial Moving Company
Claire's Moving & Storage Company has assisted a wide variety of local companies during their internal or across town moves. From offices to industrial and retail goods, Claire's will organize and fulfill your moving needs. We also schedule time for retail furniture and appliance deliveries. Contact Stephanie Simpson with any questions.